10. Wynn, Macao (1.3 billion USD)
With Wynn Macao, we start our list of the world's most expensive casinos. It is located in the People's Republic of China's Special Administrative Region of Macao, and is one of the most popular properties of Wynn Resorts Limited. On 6 September 2006, it opened its doors to the public. The property was enlarged just a year later, adding additional gaming space and numerous food, beverage, and retail shops to increase the range on offer. The hotel has more than 1,000 rooms and suites with a gaming area of over 25,400m2 and 5,500m2 of retail space available. A new hotel tower, Encore at Wynn Macao, was added in April 2010 and the older hotel building was fully renovated in 2014.
9. Bellagio, Las Vegas (1.7 billion USD)
Next we fly the globe and arrive in Las Vegas, the gambling capital. Throughout the years, the Bellagio has been the stage of many gambling movies, and is recognised around the world. It first opened with a grand ceremony back in October 1998, one of which was Bellagio's Fountains, which cost no less than $40 million to create and were used as the backdrop for several movies, tv shows and music videos. The Bellagio is known for its high-stakes poker room, and provides more than 2,300 slots and 140 table games for guests. In November 2019, long-time owner MGM Resorts International sold the property for US$ 4.25 billion to The Blackstone Group.
8. City of Dreams, Macao (2.1 billion USD
We have City of Dreams located in Macao, in 8th position on our list of the world's most luxurious casinos. It is owned by Crown Resorts-an Australian gaming company founded by James Packer, an Australian businessman. Not only is it the biggest casino and resort company in the country, Packer has a dream of bringing Crown Resorts to the next level and building a casino empire around the world. With its gaming area of 39,000m2, more than 1,500 slots and 450 table games, we would say the City of Dreams is on the right track.
7. Encore, Las Vegas (2.3 billion USD)
Originally conceived as a hotel tower in addition to its Wynn Las Vegas sister property, Encore soon became a full-fledged casino resort. Opened on 22 December 2018, Encore Las Vegas has more than 2,500 hotel rooms, 7,400m2 casino floor area and plenty of gaming options at hand, including a sportsbook. It connects to Wynn via a shopping center, while visitors can relax and plan for their next gambling experience at the Encore Theatre or Wynn Golf Course.
6. Venetian, Macao (3 billion USD)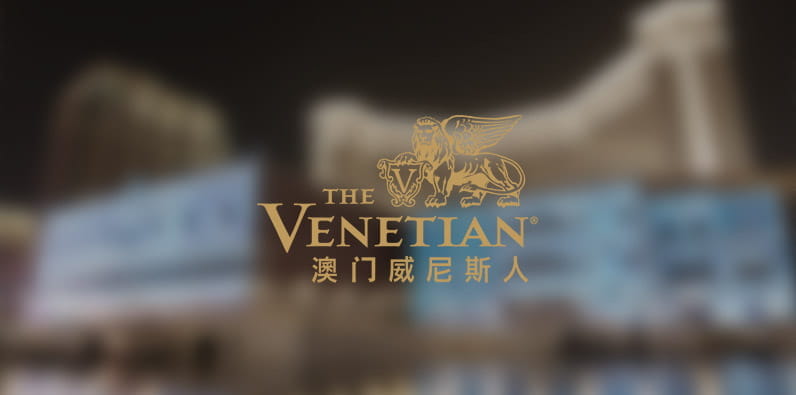 Modelled after its sister resort in Venetian Las Vegas, the Venetian Macao is 39 story casino-resort located on Macao's Cotai Strip. With over 51,000m2 of gaming rooms, 3,400 slots, 800 gaming tables and a large 15,000 seat arena for sporting events and entertainment, it holds the title for the largest casino in the world. In August 2007 the property opened its doors to the public and has a total of 3000 suites.
5. Wynn, Las Vegas (3.3 billion USD)
We're back in Las Vegas, coming into our world's top 5 most expensive casinos. Wynn, named after the successful casino developer Steve Wynn, is a Wynn Resorts luxurious, flagship property covering over 87 ha. This not only has more than 2,700 rooms and 45 hotel floors, but the casino also has an outstanding area of almost 18,000m2. Wynn Las Vegas is one of the world's finest hotels, having won several awards including five-star Michelin, five-star Forbes, five-star Mobil and many more.
4. The Cosmopolitan, Las Vegas (3.9 billion USD)
Only outside the top 3, we've got one of the world's most luxurious casinos-the Cosmopolitan. Opened in December 2010, Gogobot's award for the best hotel in the world for 2013 has earned a lot of acclaim for its outstanding facilities. A interesting fact to remember about the design of the property: it is the second hotel on the strip following The Palazzo to feature underground parking, which is a feat given the property's size. It's actually owned by The Blackstone Company.
3. Resorts World, Las Vegas (4.3 billion USD)
Now that we're on the last leg of this run, we've got a luxury property that's still under construction. We're talking about, Las Vegas, Resorts World. Construction started in late 2017, following a few delays and redesigns. Resorts World is set to be the costliest casino ever constructed in Las Vegas based on the plans. It is expected that doors will be opened some time in 2021, but it remains to be seen if such plans will be realized by the Genting Company, which owns the project.
2. Resorts World Sentosa, Singapore (4.9 billion USD)
Resorts World Sentosa sits on Singapore's southern coast. It can be represented as a standalone resort with its own theme park Universal Studios, water park and an excellent aquarium where you can find the second largest oceanarium in the world. It is a large house, covering more than 120 acres. The casino gaming floor is built on 15,000m2 and you can choose from 7 hotels for your stay. There's unlimited entertainment and food options available in the resort. Again are the owners of this huge project-Genting Party.
1. Marina Bay Sands, Singapore (5.88 billion USD)
Marina Bay Sands, in Singapore, houses the unofficial title holder as the world's most luxurious casino. Owned by Las Vegas Sands Corporation, this spectacular building consists of three towers linked to the top by the world's largest infinity pool–Marina Bay Sands SkyPark, which is 150 m long and overhangs one of the towers by more than 60 m. This impressive casino resort had its grand opening on February 17, 2011.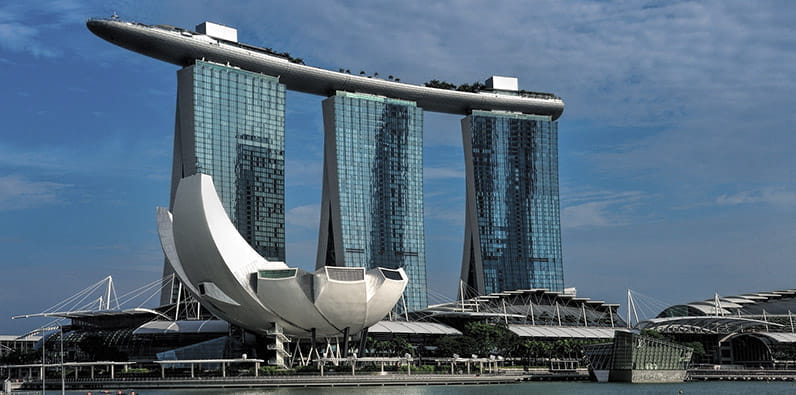 Marina Bay Sands has proven a very productive investment for Las Vegas Sands, given the losses and high costs. It also allowed company not too long ago to escape bankruptcy. In the first year of the opening, more than 11 million people visited the resorts.
Final Words
We hope you've enjoyed our list of the most expensive casinos in the world. Having said that, we understand that not everyone can afford to visit these amazing places. Provided that is the case, consider choosing one of the best live dealer casino sites in the UK for an almost lifelike experience.. All of them are UKGC-certified so you can enjoy a safe and secure gambling experience.