I enjoy slot machines just as much as I enjoy sports. I also enjoy sports films, and I've cried during Rudy, Remember the Titans, and Field of Dreams. I enjoy watching preseason baseball and betting on the NBA. Every few weeks, I also like to spend a few hundred dollars on slot machines. In short, I'm the perfect guy to recommend slot machines that sports fans will love.
The slot machines reviewed briefly below aren't in any rank order at all. I just listed the ones I've played and enjoyed and wanted to share.
1. The Grand National Race by Inspired Gaming
The Grand National, the most famous horse race is the inspiration for this piece. It's a licensed game, approved by The Grand National, with official images and symbols from the race. In markets where mobile slot games are legal, the game is also available on mobile devices.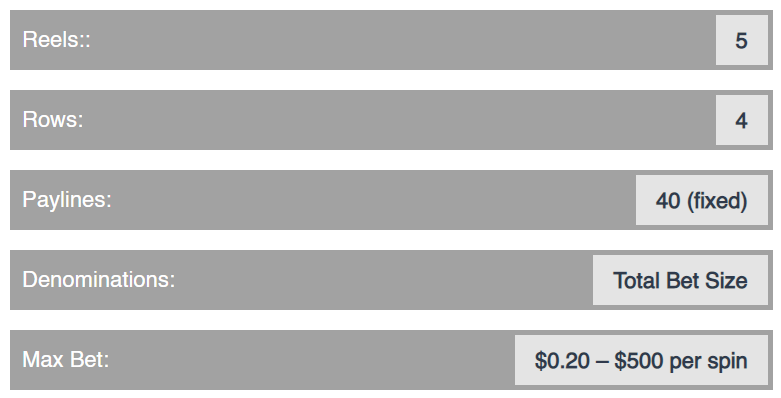 THE BACKGROUND OF THE GAME IS GORGEOUS.
That's not something I think about very often, but it just goes to show how much care has gone into the graphics here. It's picturesque, with gently waving grass topped by the Grand National logo and images of jumping and racing horses passing by. The heavy theme will appeal to sports fans; many of the symbols are animations of famous Grand National winners such as Frankel and Red Rum.
I like the free spins here because they are larger than what I'm used to seeing with online slots. For landing 3, 4, or 5 bonus symbols on an active pay line, you can win 8, 16, or 30 free spins. The game adds cascading wild symbols during those free spins, and you can retrigger 8 more free spins during the game, but only once.
2. Football Frenzy by RTG

Two-tier progressive; the largest fixed bet is 1,000 credits, which are worth $10 – $250 depending on bet size.
The word "football" in the name refers to European football, which we call soccer in the United States. Online casinos have a lot of soccer-themed slots, but land-based American casinos don't have as many.
I couldn't find any information about the reset value of the progressives in this game, but I'm guessing it's pretty low. The network of sites hosting RTG games is small, and the top prize on this game is only $250.
3. Nyjah Huston: Skate for Gold by Play'n GO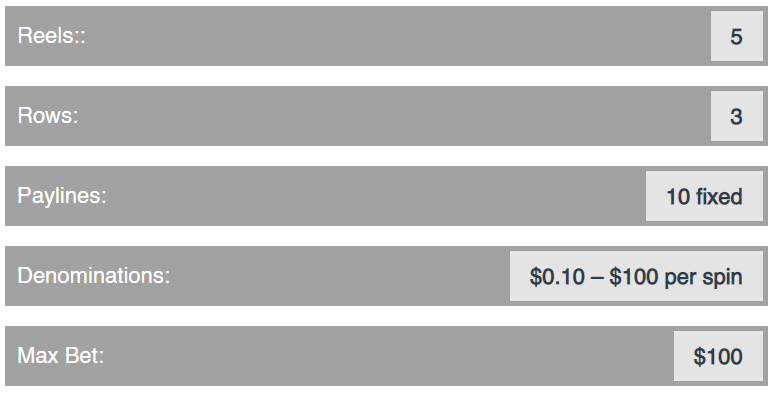 Jackpot: 25x your bet, with a range of $2.50 to $2,500.
Nyjah Huston is the Tony Hawk of this generation. He is by far the highest-paid skateboarder in history, earning more than $10 million on his board. Huston's licensed Play'n GO slot, endorsed by everyone from Monster to Nike, employs slick animations and lifelike graphics to create a truly impressive modern progressive video slot.
What draws people in are the bonus features, such as the tricks game, which converts wild symbols into re-spin opportunities that can be triggered. All three of the game's bonus features award re-spins, allowing for a plethora of cool animations and flashy visuals.
4. Gold Trophy 2 by Play'n GO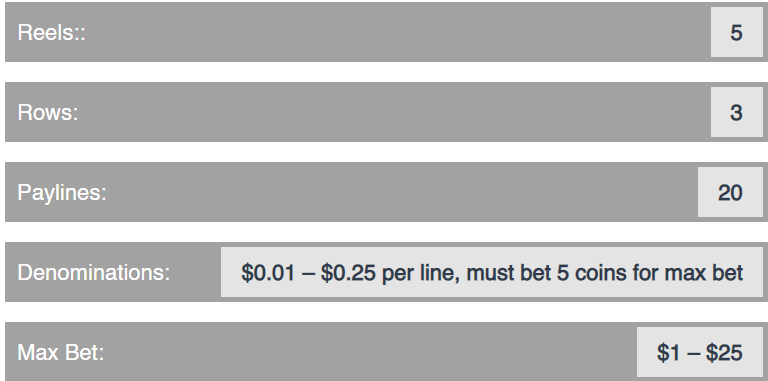 Jackpot: $50 – $1,250
Golf-themed slots are as common as cocktail waitresses. Golf's a popular sport, and it carries a cachet of luxury that lends itself well to the glitz and glamor of a Vegas-style casino. Play'n GO's Gold Trophy 2 is an updated version of a popular golf-themed slot that adds more features like free spins and a scatter symbol.
This is the only sports slot on my list that includes a gamble feature that allows players to bet double or nothing on the flip of a card. There's also a scatter symbol, which unlocks multipliers that boost your top possible payout far above the game's standard jackpot.
If you get five scatter symbols in a row at a bet of $25 per spin, you'll win $5,000.
5. Champions by MultiSlot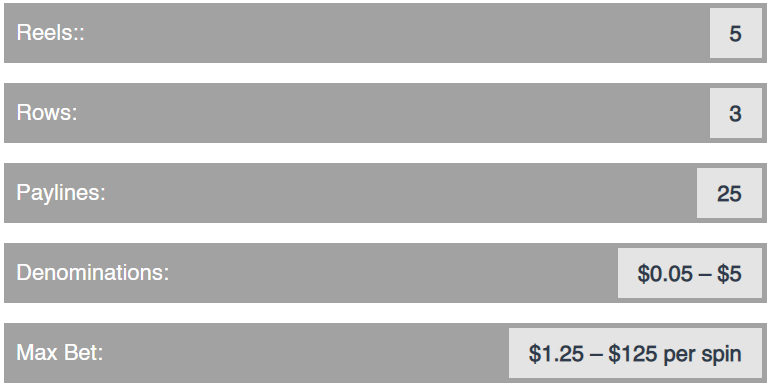 Jackpot: 4,000 credits, with denominations ranging from $200 to $25,000
MultiSlot's Champions, despite its name, is a baseball-themed slot machine. Because the theme is light, there will be few baseball side games or licensed characters.
In any case, you don't play Champions for that reason.
You play it for the free spins feature, which awards up to 50 free spins with unlimited retriggers and extra wild symbols on active lines.
6. Big Bass Bonanza by Pragmatic Play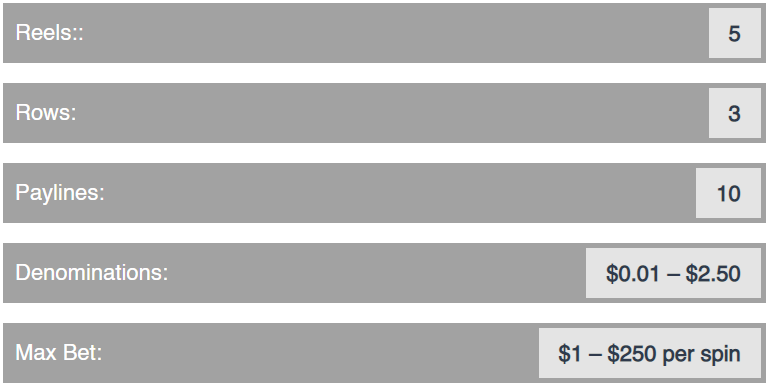 $50,000 jackpot for a maximum bet of $2.50 per coin, 10 coins per line, on all ten paylines
Fishing and slot machines don't seem to go together as well as, say, luxury goods or lucky leprechauns.
Fishing, on the other hand, has a very masculine aspect to it that seems to fit in well with many other popular slot machine themes and styles.
PLEASE NOTE:
The free spins round is the highlight of Big Bass Bonanza. If you get three or more game logo symbols (the scatter symbol), you'll get between 10 and 20 free spins.
#7. Double Top Darts by Inspired Gaming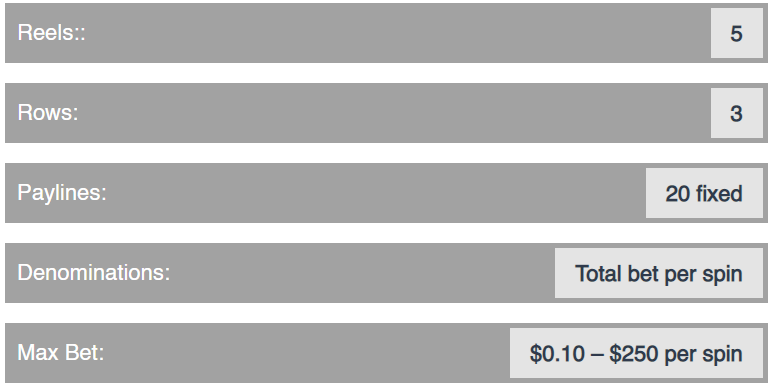 Jackpot: 500 credits, which equates to $125,000 at $250 per spin.
Don't dismiss darts as a sport! Darts is a "top-three" sport in terms of viewership and betting volume in the United Kingdom and other parts of Europe.
You're missing out if you've never played a serious game of darts in a bar.
Inspired Gaming went above and beyond in the theming of this title, making it my favorite of the many UK-designed darts-style slot machines. Famous darts players are the most valuable symbols in the game. They don't exactly resemble athletes, so God bless them.
8. Lucha Libre by RTG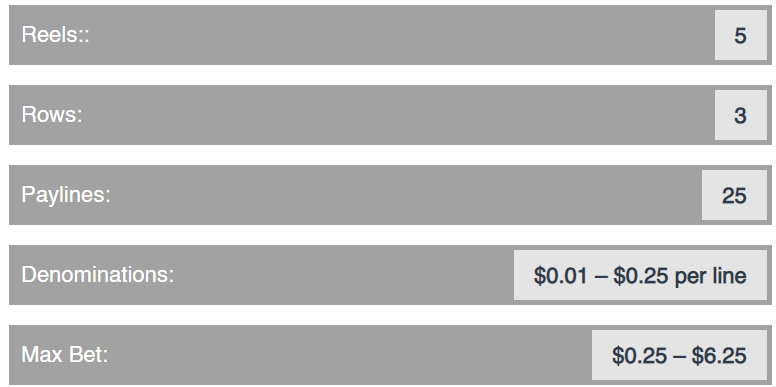 The jackpot is 1,000 credits.
Lucha Libre isn't a licensed slot, but it has a strong theme based on Mexican-style pro wrestling, with beautiful artwork and plenty of theme-related action. The colors are perfect, though some of the characters' names may be a little insensitive.
In any case, it's a fun wrestling slot with some interesting features.
Guacamolio and Taco Malo play the roles of grouped wilds. This is a wild symbol that multiplies and "jumps" to other reels. It's basically a wild symbol multiplier, and it's a rare feature. I also like the "Time to Rumble" feature, which is triggered when three wrestling ring symbols appear on active lines. Wrestling ring symbols also serve as scatter symbols, multiplying winning bets by 2x to 200x.
9. Rocky by Playtech

$100 – $4,000 jackpot
I don't know any sports fans who haven't seen at least one Rocky film. Even some of the reboot material is enjoyable.
The characters in Playtech's Rocky slot are drawn from several of the franchise's early films.
You have Paulie looking young, most likely from Rocky, Ivan Drago from Rocky IV, and Mr. T as "Clubber" Lang from Rocky III.
PLEASE NOTE:
Rocky himself is the game's most valuable symbol, with an illustration based on what appears to be Rocky II-era Stallone. Players who land five Rocky symbols will receive a payout of 10,000 credits, which could be worth up to $4,000 in total.
The 2x multiplier you can win during the frequent free spins rounds is the game's main draw for me, not the theme. Though you'll only get up to 5 free rounds, all jackpots are doubled, so that $4,000 jackpot could be worth $8,000.
Conclusion
A Venn diagram of American sports fans and Americans who like to gamble, I believe, would be heavily weighted in the middle. Sports-themed games aren't exactly common in land-based casinos, but they can be found on any large gaming floor.
The aggression and risk-reward structure of professional sports is similar to that of a casino.
As a sports fan who doesn't take himself too seriously, I find the lighthearted nature of most slots to be a natural fit for sports-related themes.